Well, Covin progress has been slow for the last couple of months and before you start shooting, let me defend myself and tell you that´s because I have another project in progress. Finishing my garage. My garage is a two car space, it´s 6x7m and it´s right under my house, not exactly basement, something like semi-basement. This was left at concrete finish as finishing the house was our first priority so I felt that it was time to turn my attention (and funds) to tidy the place I spend 80% of my spare time in.
I am not very familiar with the english building terms so I will let the pics do most of the talking. I´ll post most of the pics now and I will update accordingly. Here it goes:
This is how it used to be, looks like a cave compared to how it evolved.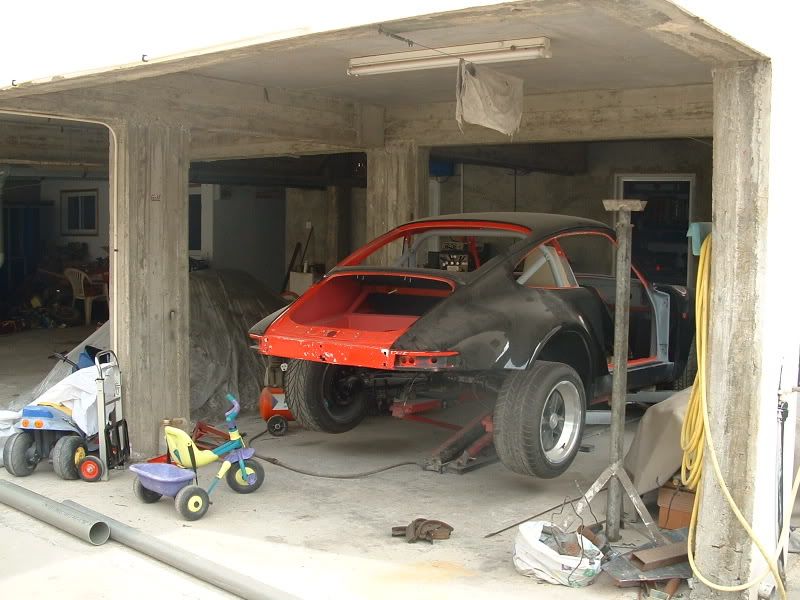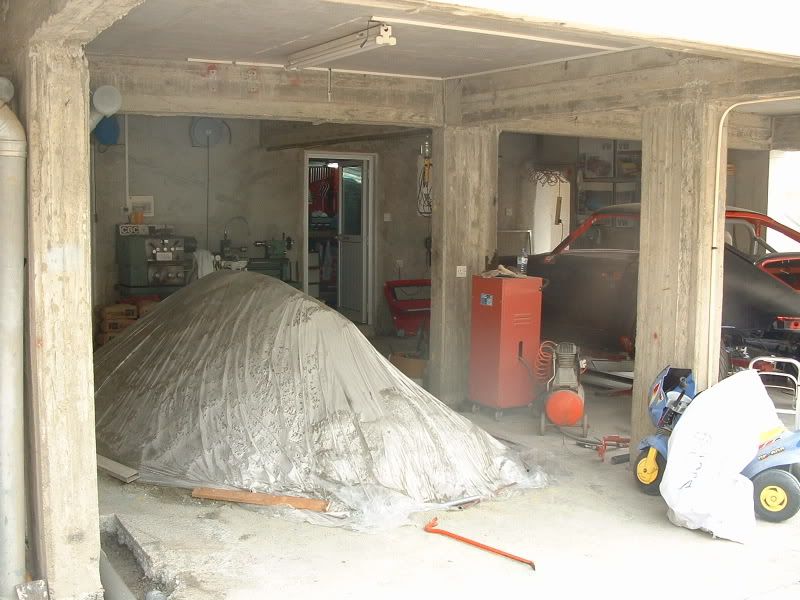 Before work could start I had to relocate these sewage pipes.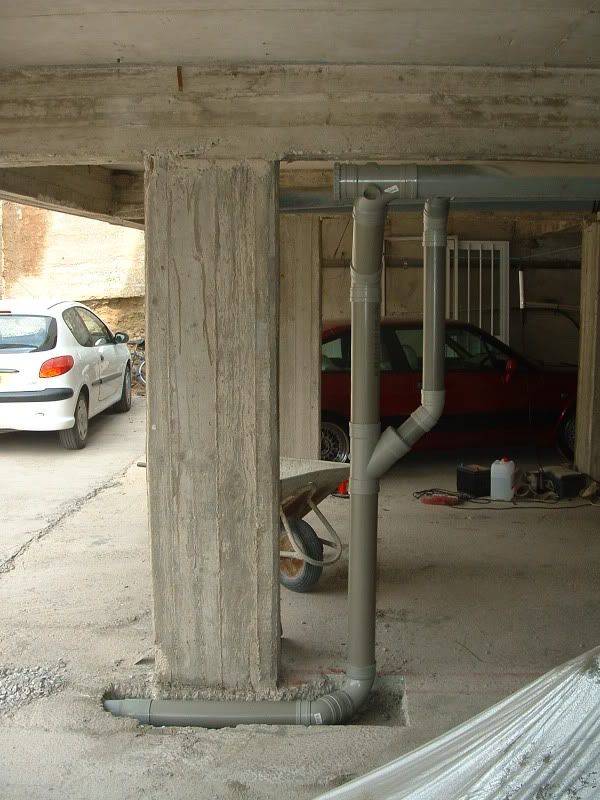 The left garage is not mine, here you can see my pipes out of the way compared to theirs.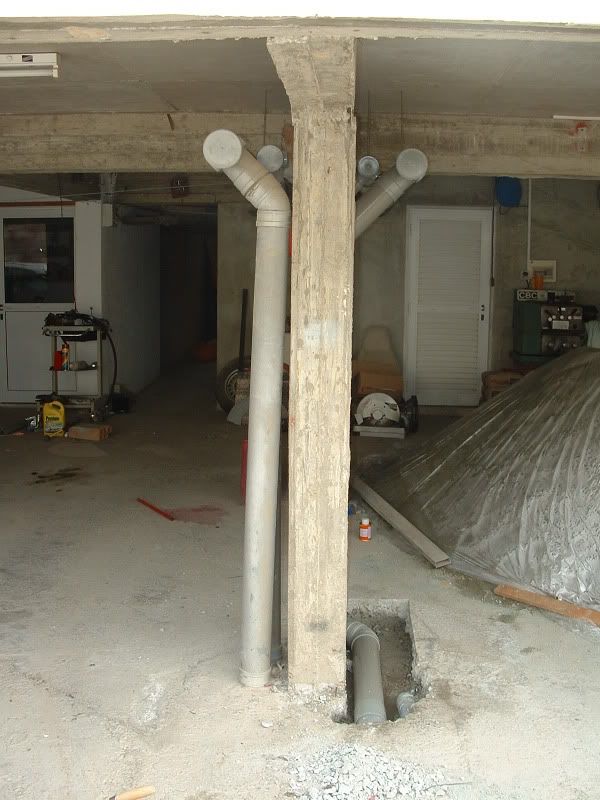 I also had to move most of my stuff out including a closet I had, full of paints etc.
Workers getting ready to start.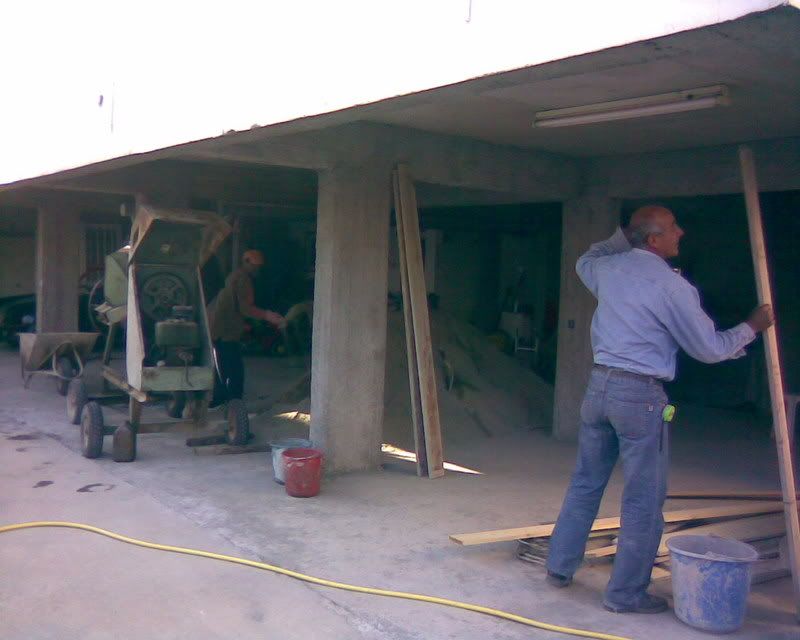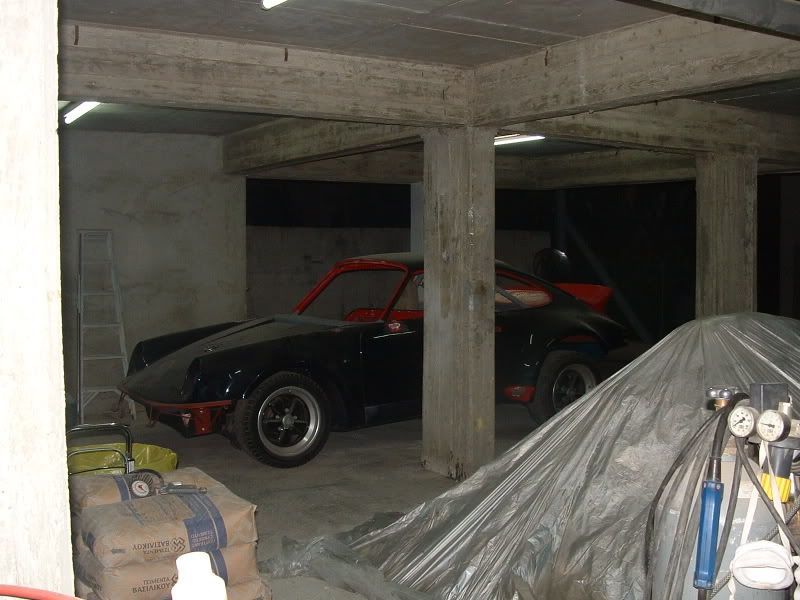 First coat of plaster applied. This is very rough and allows the second coat to stay in place (something like primer and paint)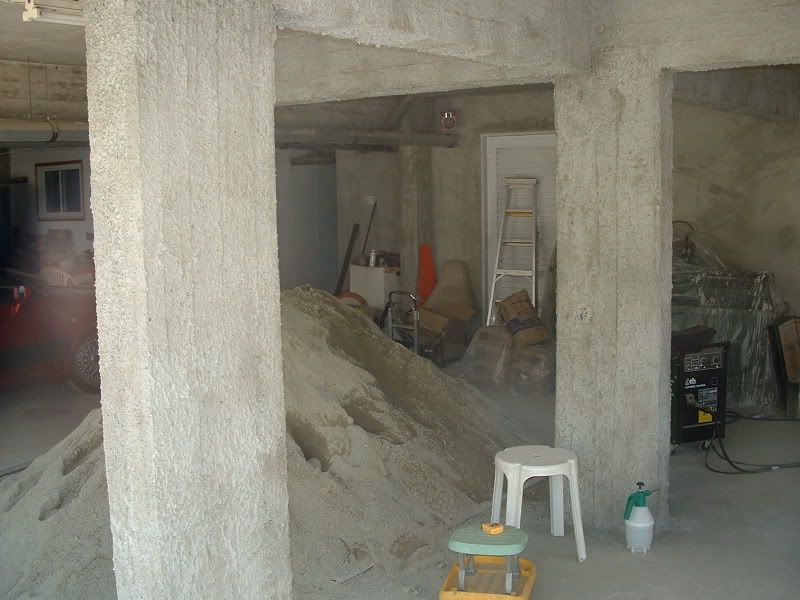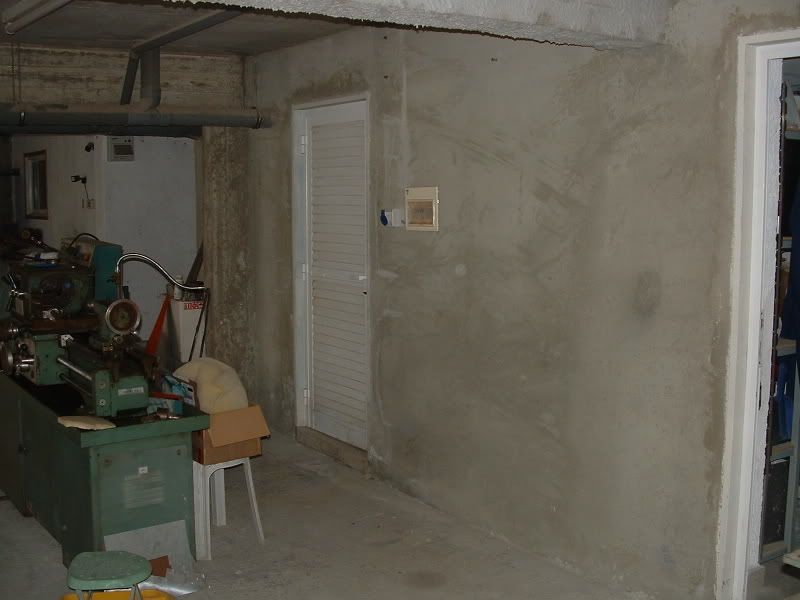 In between first and second coat.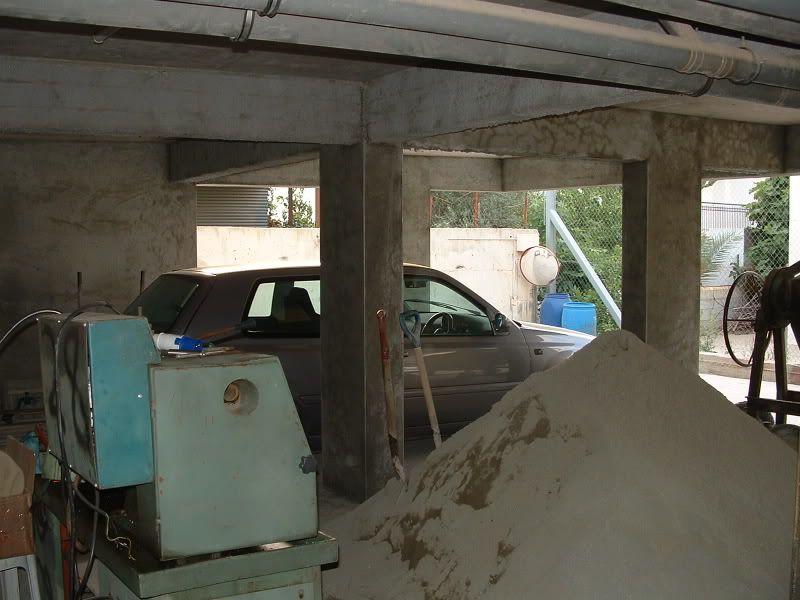 And third coat. The difference is already huge. At this stage I couldn´t help asking my self why I didn´t do this earlier.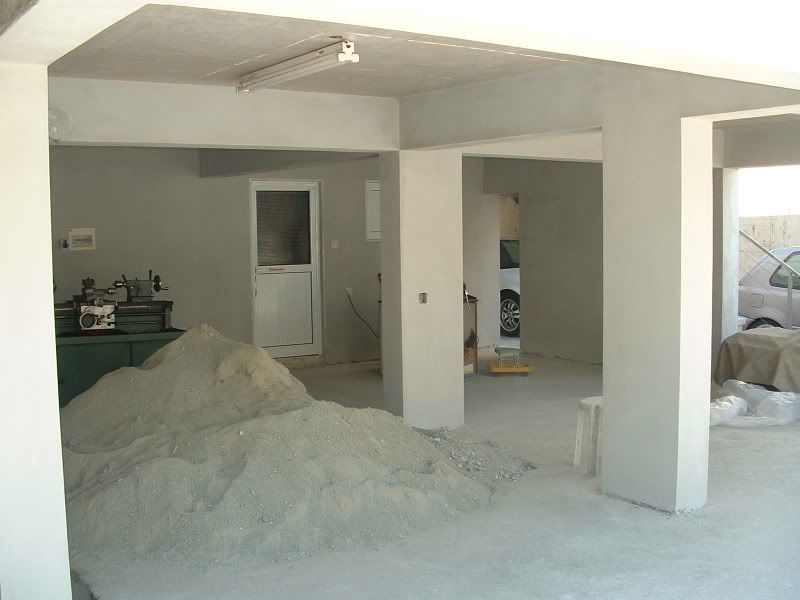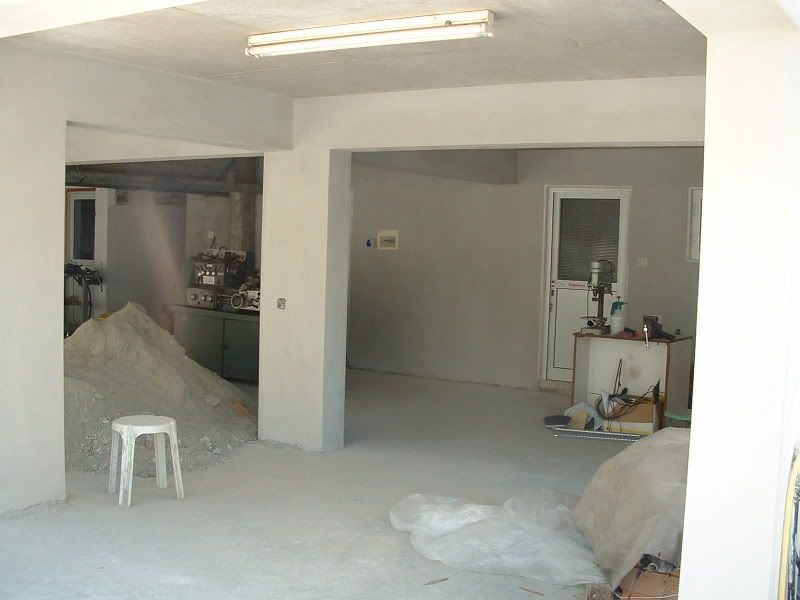 Next to spearate mine from the others,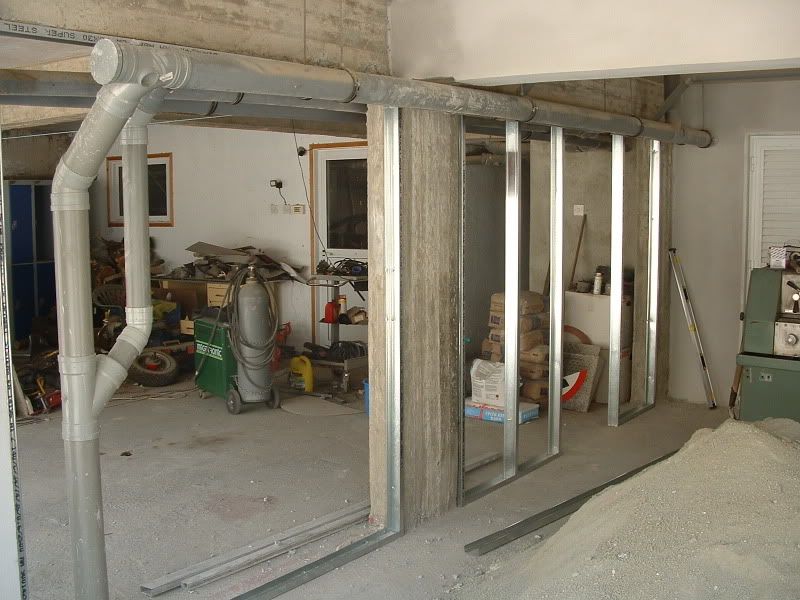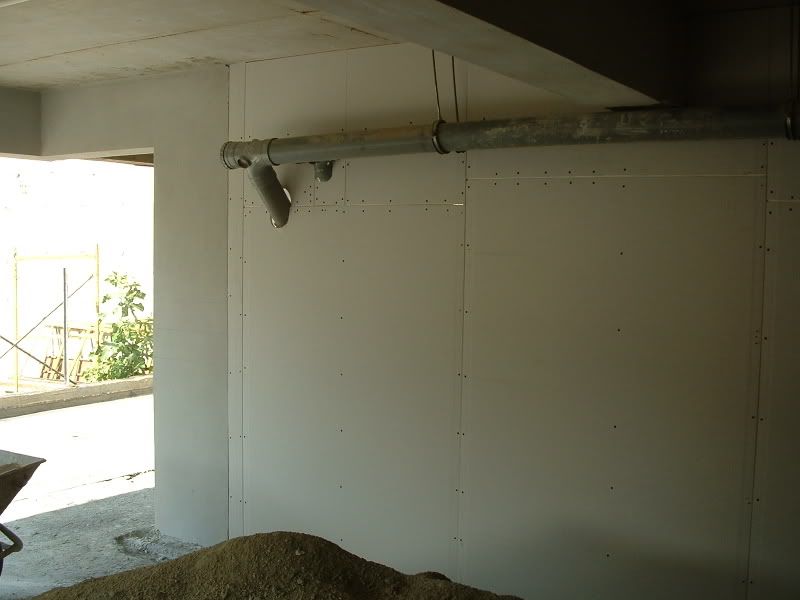 and change the layout a bit.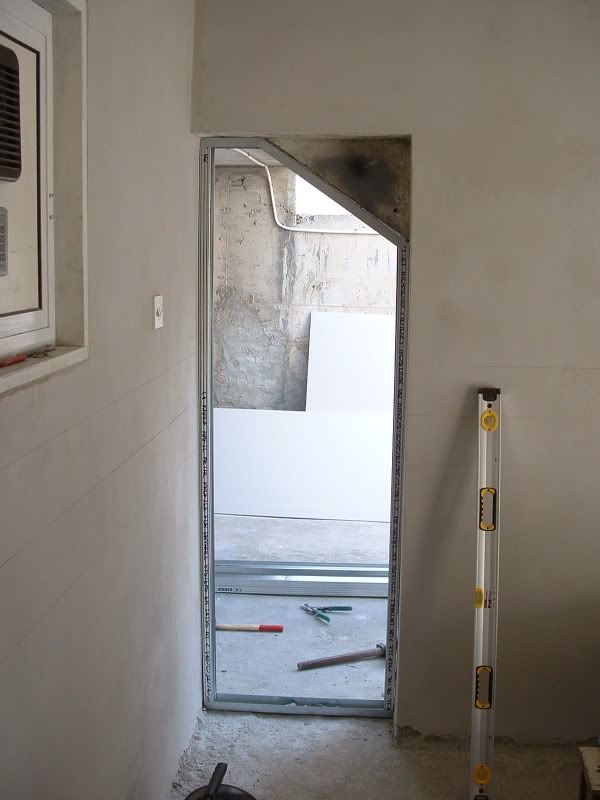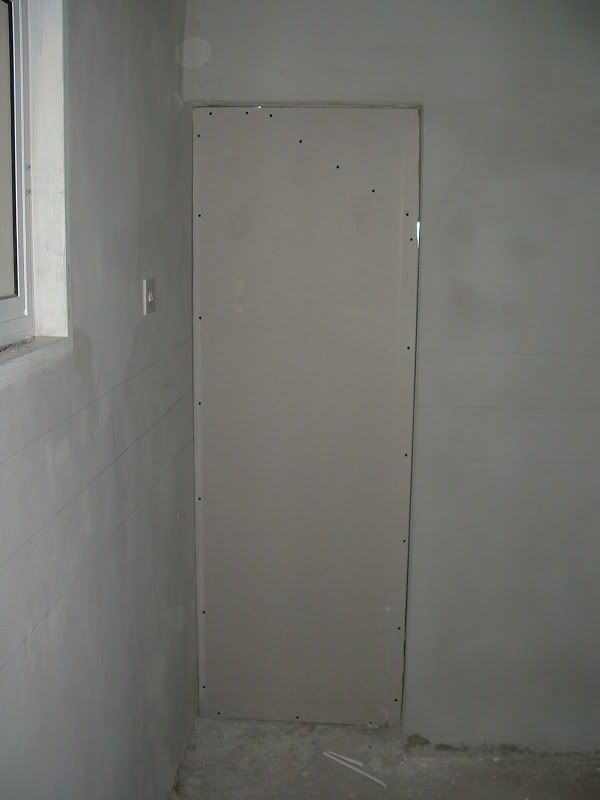 Here the workshop manager inspecting the new fitted plasterboards.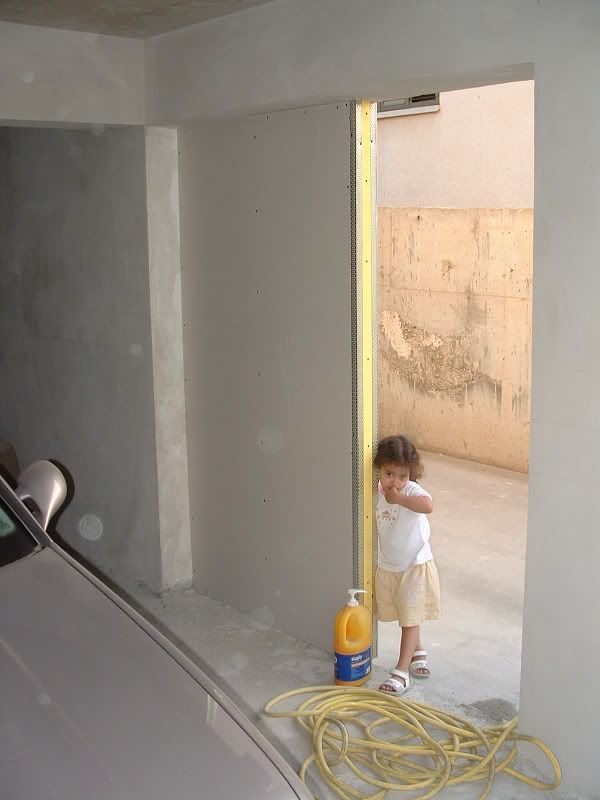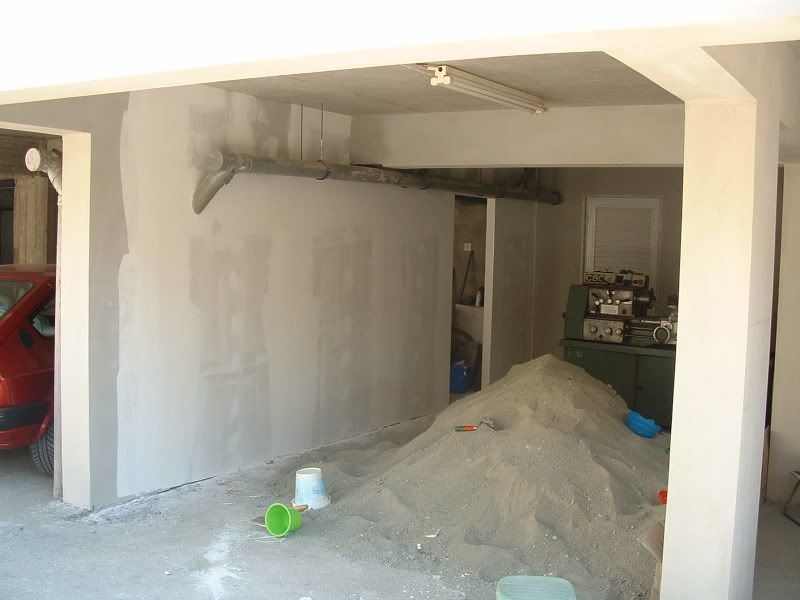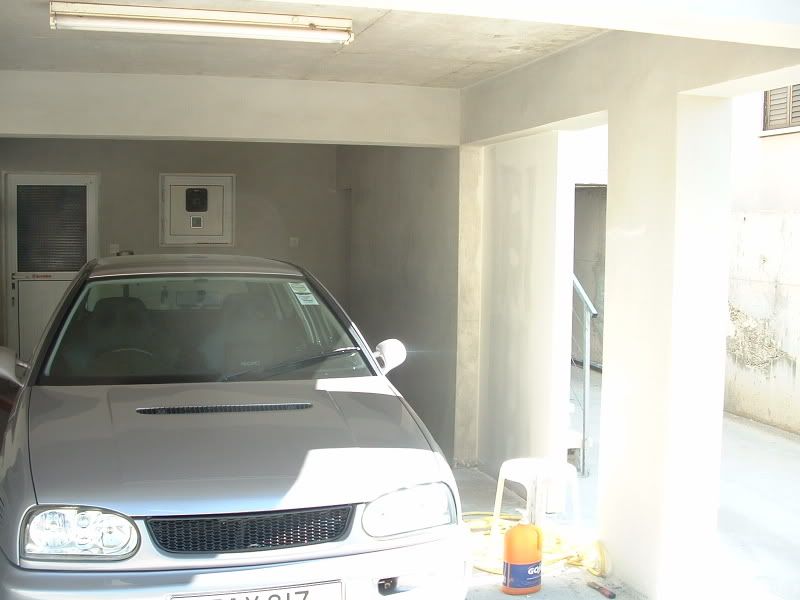 At this stage the workers are done and it´s up to me for the paint. I spent many hours watching pics on the internet in order to decide on a paint scheme for the walls. All white was out of the question as I wanted it to look like a proper garage. I chose the following.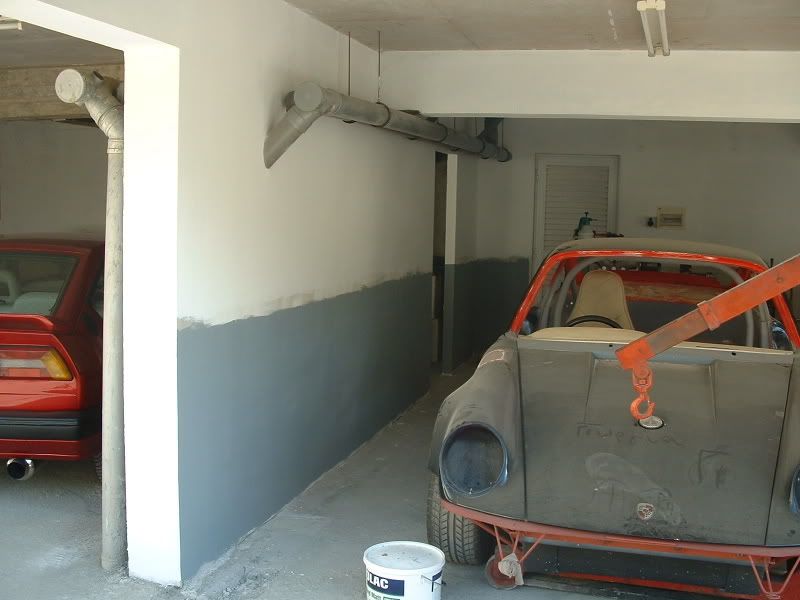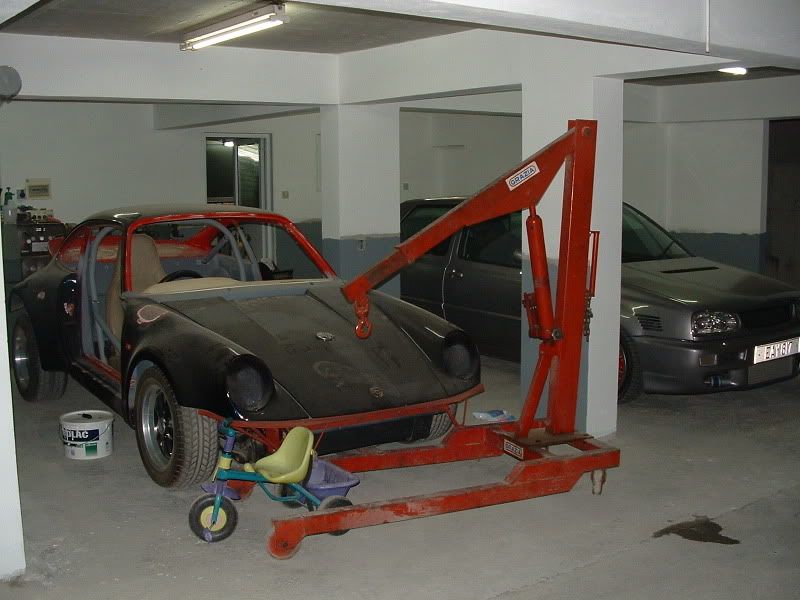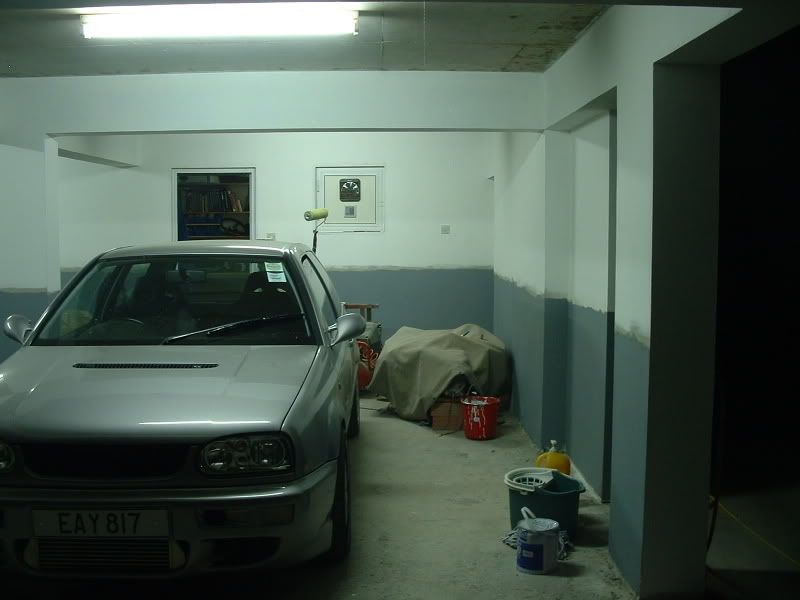 Painting the stripe is the hardest part, I did this on Saturday and I´m chuffed with my choice. I have to paint the ceiling first before running the stripe around the garage though.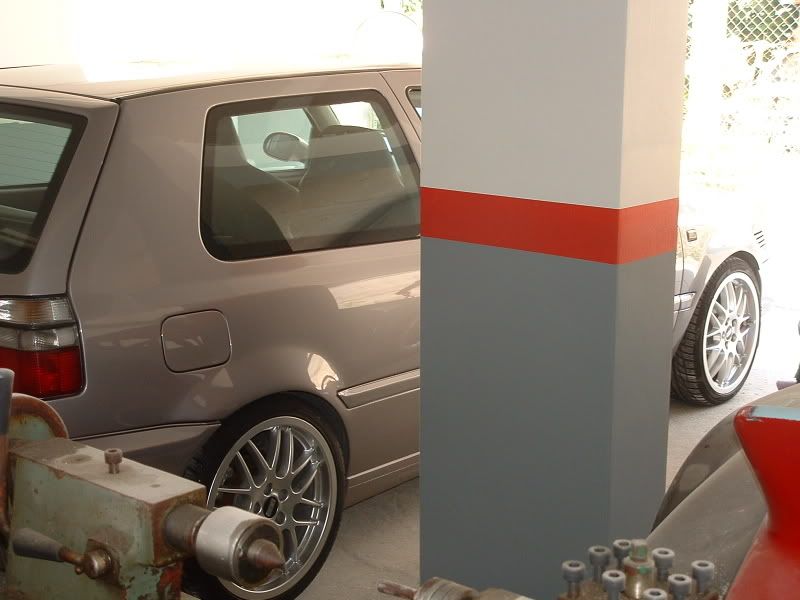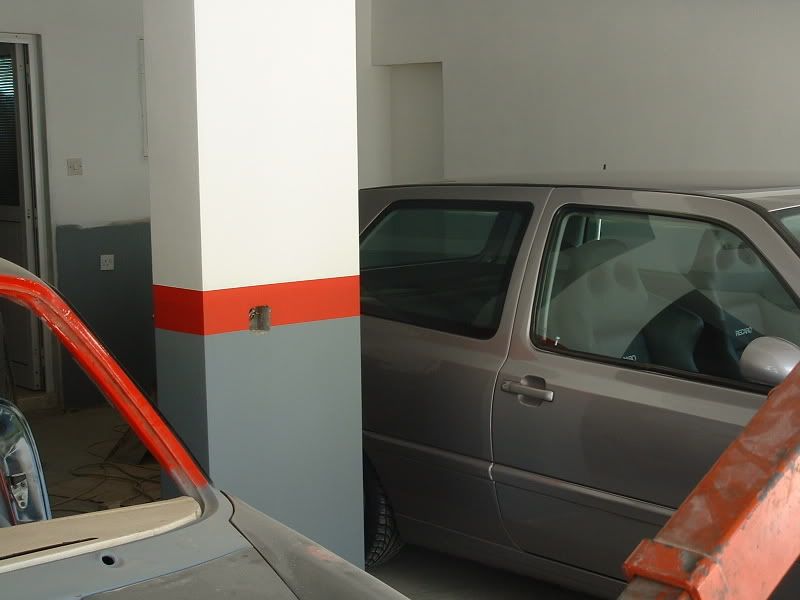 Plan includes fitting a couple of front doors (electric I hope) and the side entrance doors. Floor will be left as it is for now as it requires a healthy dose of £££. Stay tuned