Just been finishing off the final touches off in my garden for the summer thought id share it here and if anyone can give me anymore ideas?
Picnic Bench And Chairs, Glass Bar In The Corner & Gas BBQ
Glass Bar, The Wire is the magic eye for sky so you can change sky tv in the garden, Working Draught Taps For Home-brewed Lager or bought in kegs, All equipment housed in the garage, gas bottle, keg, flash cooler etc.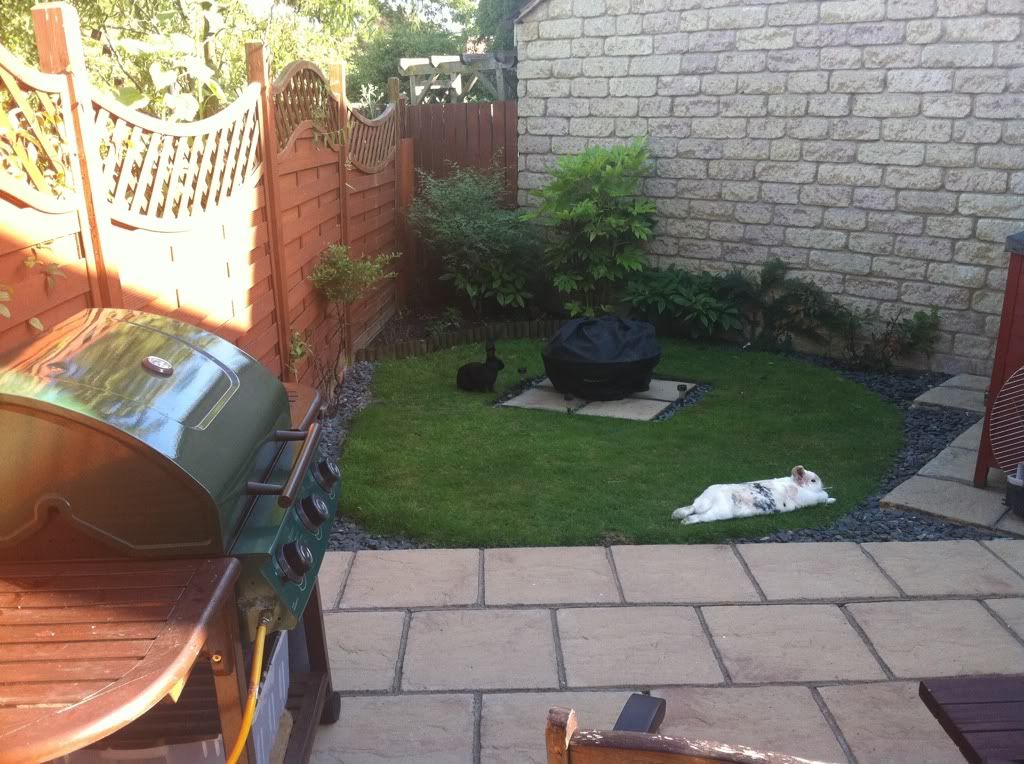 Gass bbq, Firepit, Rabbit hutch and the 2 bunnys lazing around in the sun.
Garden Tv mounted on the garage wall where my covin is kept :) Full sky and dvd wired up can be controlled straight from garden
:P
Im wanting to put a hot tub where the picnic bench is but that will be next year due to lack of funds at this moment in time.
Any suggestions are welcome as im always up for new projects or add ons.