Firstly, thank God Bruce is ok. Very sad thing to happen.
Wow, Stoneleigh was an amazing experience for both, me and Elena. I'm excited I met you all and you surely made us feel very welcome. I saw your cars first hand and I'm still filled with enthusiasm. I loved every one of them including Darrens VW
Thanks to Chris, Mark and Danny for the ride in the Covins, it sure got me more winded.
Many thanks to Michael and Janet for the hospitality and the warm atmosphere they created for us.
Chris Mills wrote:
it's a shame the weather was not kinder.
No problem with that mate (now I'm back home that is
), you all have my appreciation for working on your cars under those conditions.
Blue devil wrote:
and lovely to meet the Guru himself Doros and his lovely wife
Paul, that was supposed to be my line, you beat me to it
Glad to meet you both mate and looking forward to doing so again.
Many thanks to Andy who was so kind to give me a 911 muffler for my engine. Loved your car mate, so clean and nice.
dannycovin wrote:
I hope you got your exhaust through customs ok
I had no problems with the customs or the weight of the muffler itself (10.5kg), problem was people laughing at me at the airport. Don't know why really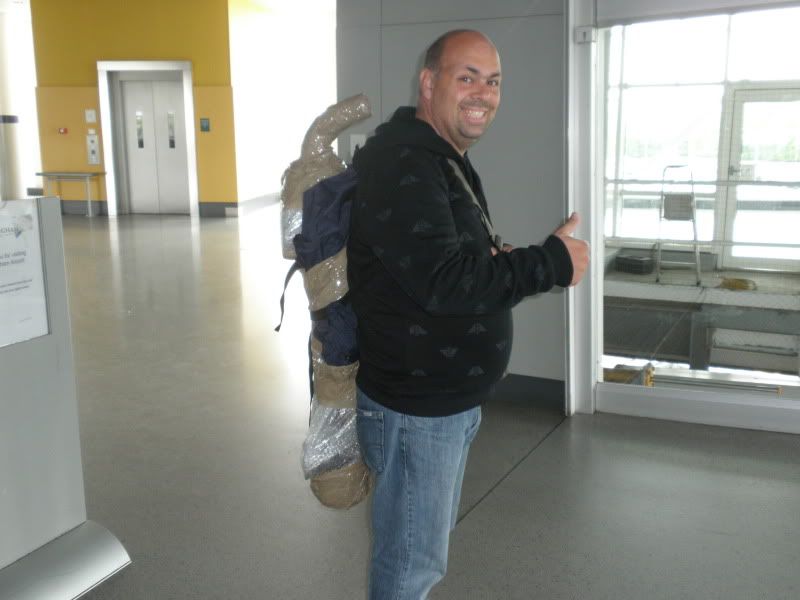 Sadly the muffler got very damaged during its trip, irresponsible people must have handled it violently as it got very distorted. No worries though, I'll try to fix it.
Very nice pic this one Chris. You captured Darren sniffing Andys rear while Mark keeps him distracted
Cheers,
_________________
Doros
The Car
The Garage
The Award
Have a break (down), have a Kit Car.