Two additions to the garage. The tilt storage bins were on offer at a local shop so I got a few, 108 to be pecise
and although at first I believed I had exagerated (once again), it got almost full with the hardware I already had.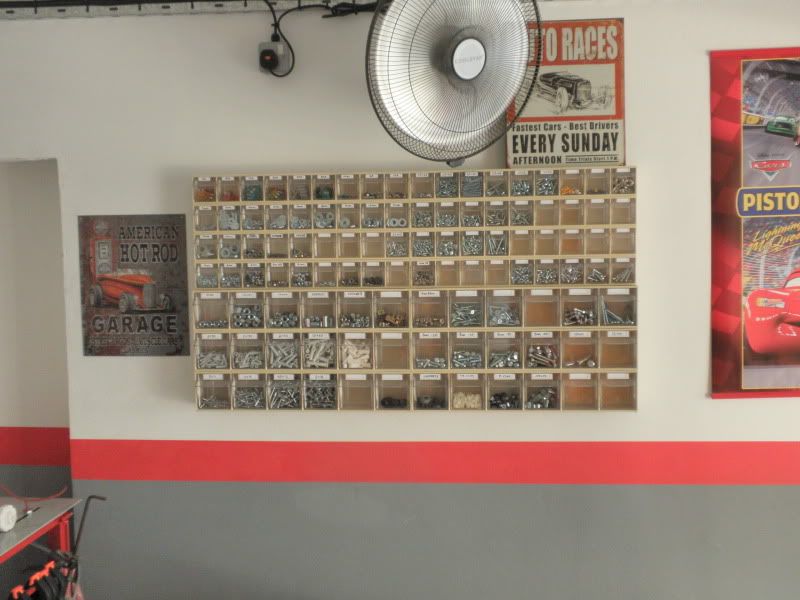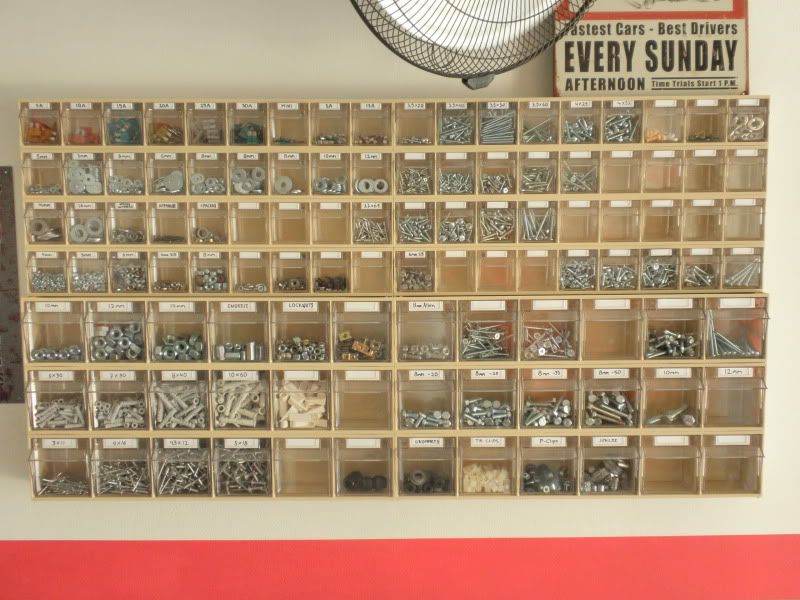 To be able to see through the bins is priceless.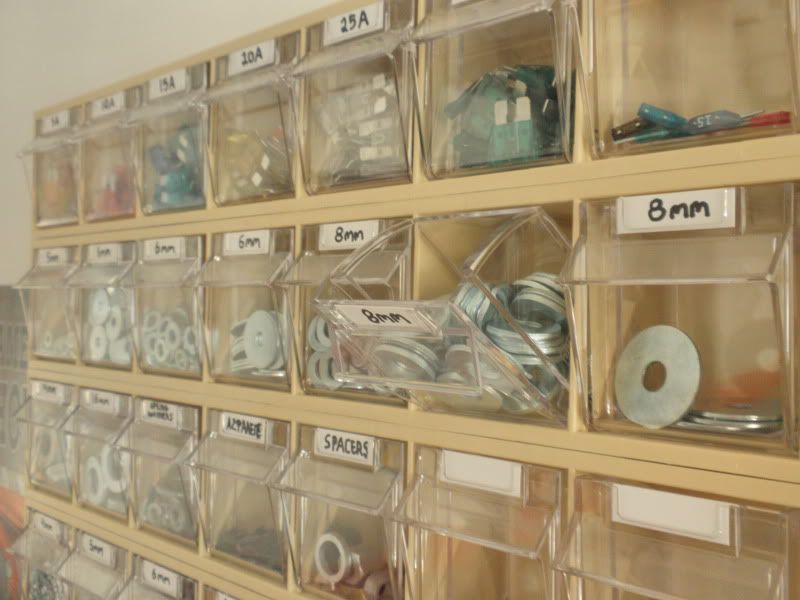 Second addition is a shelf I made from 2mm sheet metal for rattle cans storage. It takes advantage of an otherwise useless space.