Steve! wrote:
Once you have the motor on, I wanna see a video
Well, getting the motors on was the real pain in the @$$. Both doors working fine manually but there was no room for the motor and rail assemblies because a concrete beam is in the way. After considering all the scenarios I could come up with, I ended with this: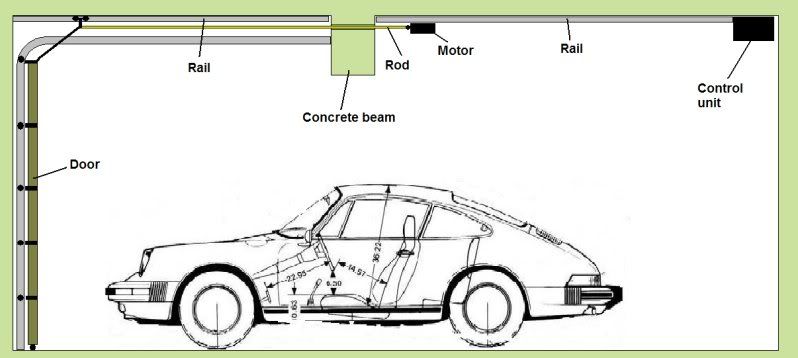 The plan was to make a 5cm hole through the 25cm concrete beam. The motor assembly would be then mounted to the ceiling beyond the beam and use a 2.5m rod to connect the runner to the door. A pivoting point was needed at the end of the rod so a few rails and rollers were installed too. If this description is not clear enough, I hope the pictures explain the details.
25cm length, 5cm diameter.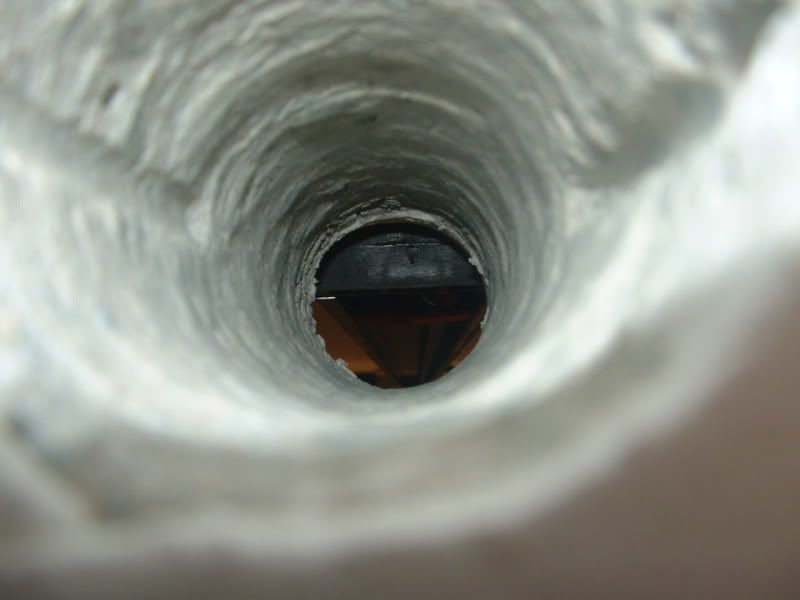 That's the motor on the other side.
I tried a 1" pipe as a rod and after I saw it could handle the situation without any bending when pushing the door to close, I left it there.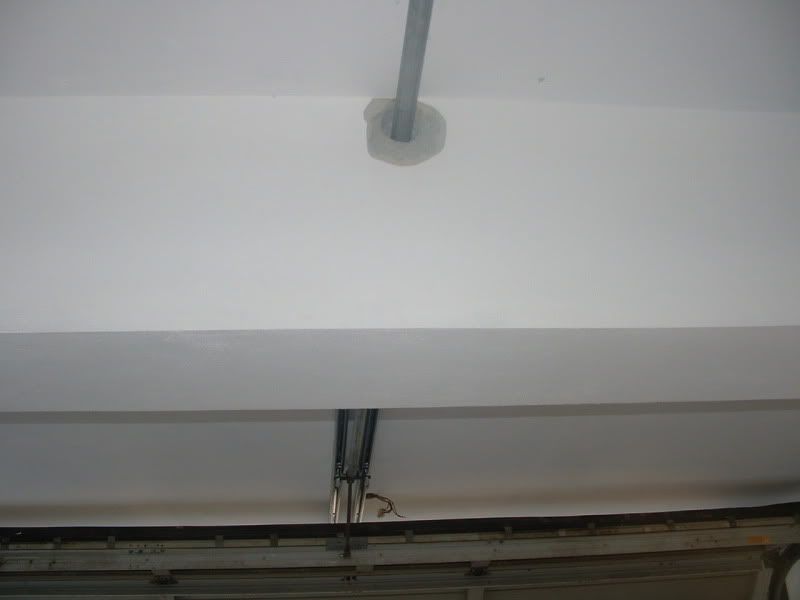 That's the pivoting point with the needed structure. It seems I haven't taken any pictures of the other side yet (pipe to motor)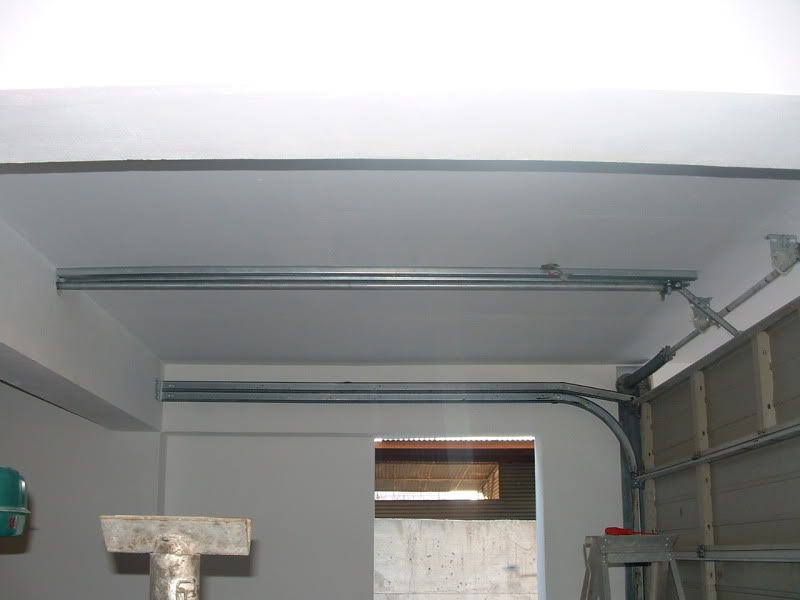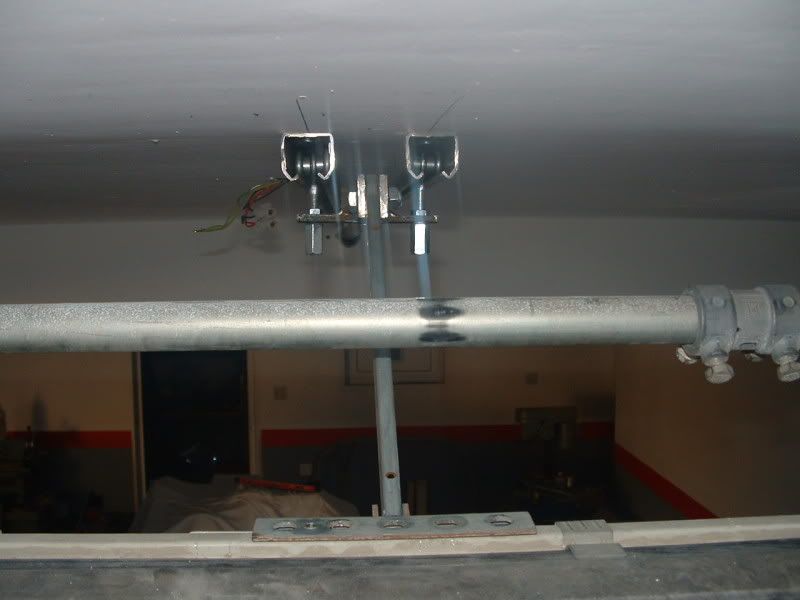 I also had to separate the control unit from the rail and also cut a bit off the rail as it was a very tight fit,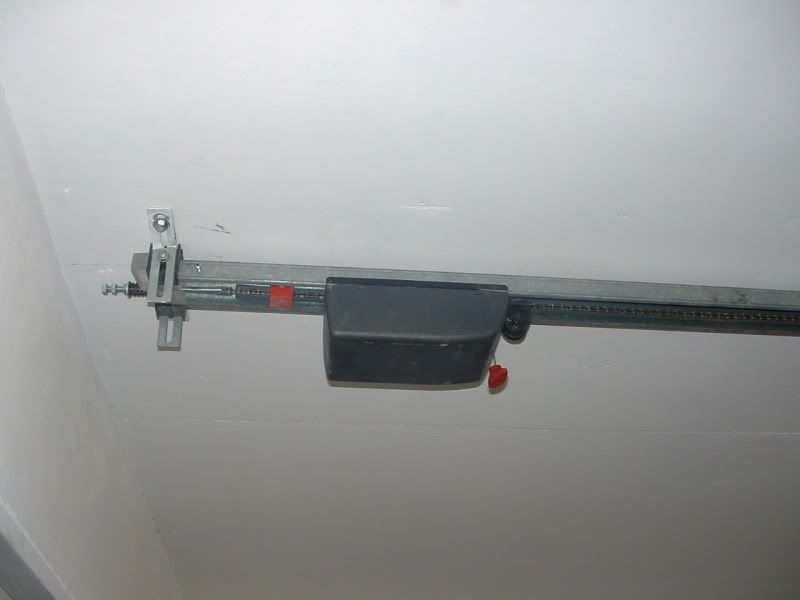 and also maneuver a sewage pipe around the rail.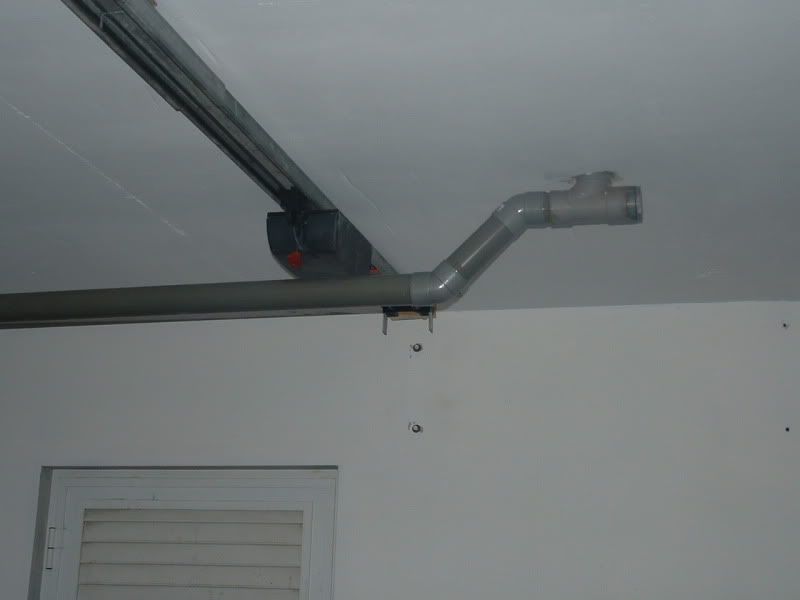 A look from the outside. I've been dreaming of this picture for the last 13 years. What a feeling.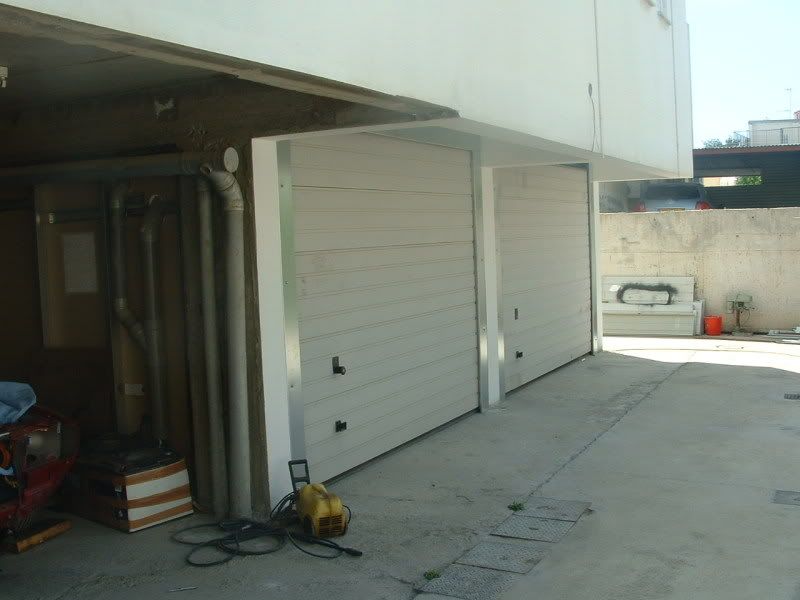 And you know how one thing leads to another, in order to install the motors and their ancillaries, I had to remove all the lighting from the ceiling. Also both motors need power and why not add a few more power outlets to the garage. Tomorrow an update on the new garage wiring
Off to bed now
_________________
Doros
The Car
The Garage
The Award
Have a break (down), have a Kit Car.