I've had this bay for 2 or 3 years now (its the 3rd Baywindow type 2 i've owned - 1 x camper and 1 x panel van) and its been a slow moving project as I keep getting side tracked............
When I bought it the previous owner had started a resto on it and he did a good job and spent way more on it than I paid for it, the list of parts is as follows:
New Front clip,
New sills,
Chassis rails,
Floor repairs,
Imported rust free cab doors, tailgate and engine lid,
Battery trays,
Rear qtrs,
plus odds n sods
He rebuilt the 1600 twin-port and had the front beam and gear box powder coated black. It's also lowered front n rear. He'd hand painted it in grey primer and stripped out all the interior, so the hard work was done.
I was planning on getting a friend to respray the bus in a lovely metalic green, fitting chrome/polished alloys and really going to town on it. But after thinking about how i'd use it, I decided to spray it myself and have some fun with it as I get too "precious" over lovely shiny cars, and I didn't wana get all anal over my camper van. I wanted to be able to off road it on camp sites, load it up with gear and just have fun in it. At the same time the rat/rod look was sweeping the VW scene so I decided to buy a job lot of satin black rattle cans and have a play with my airbrush (which i'd never used before!).
I was also fed up with the pop-top leaking, I looked into getting all new seals and getting a new roof cap for it but decided to go the full length rag-top route. Thats currently where its at, it needs a couple of small bits welding up, a few bit n pieces doing before the MOT and a brand new interior which i'm planning on starting in the next couple of weeks.......................
How I bought it:
Deciding on a colour:
Final colour:
Mask for flames: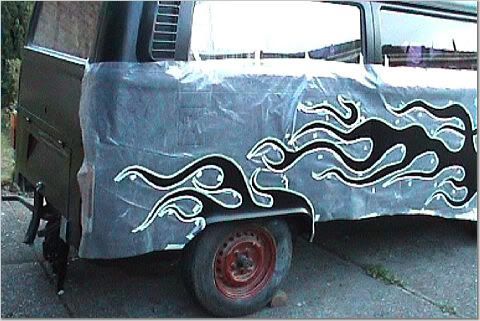 Starting the flames: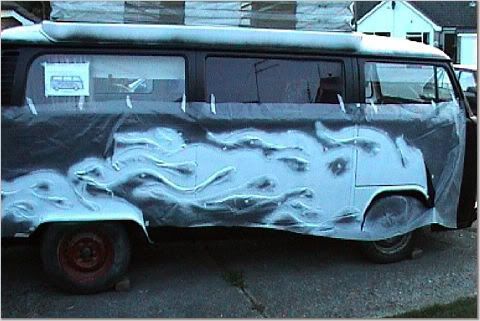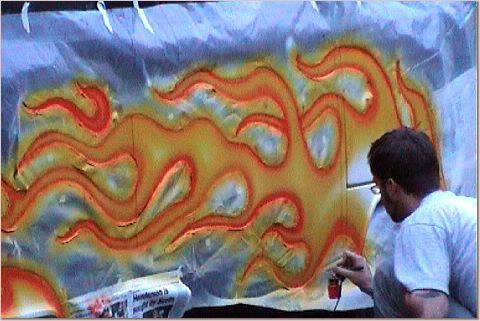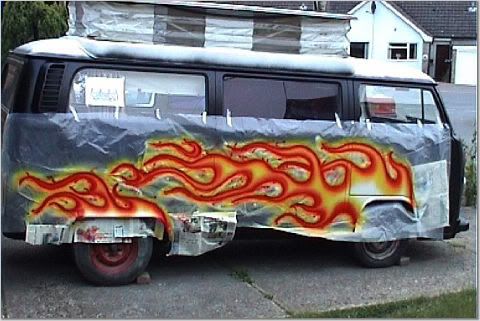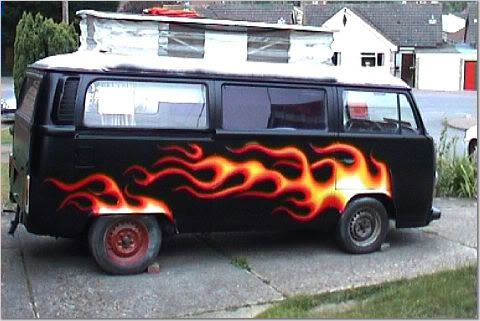 Pinstriped the flames with a nice blue: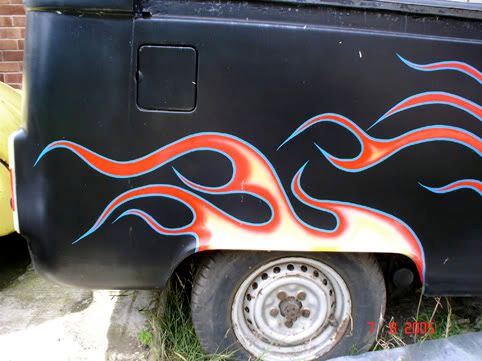 Removed the pop-top: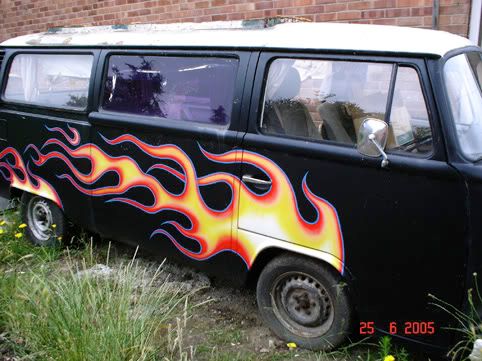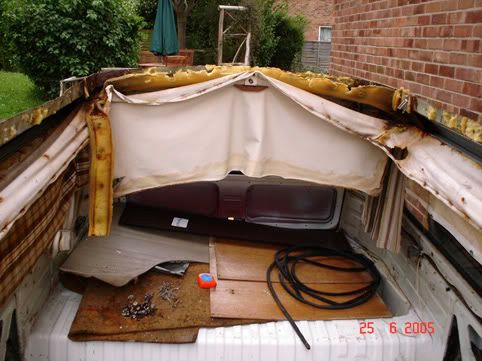 Started putting the rag-top frame together: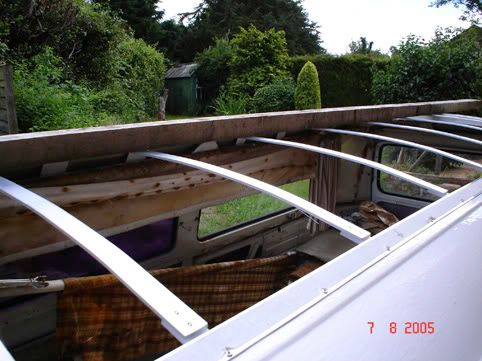 Mocked up the rag-top:
Thats where its at for the time being. I will take shots as I build and fit the interior but its a slow moving project as the house and family are taking priority.